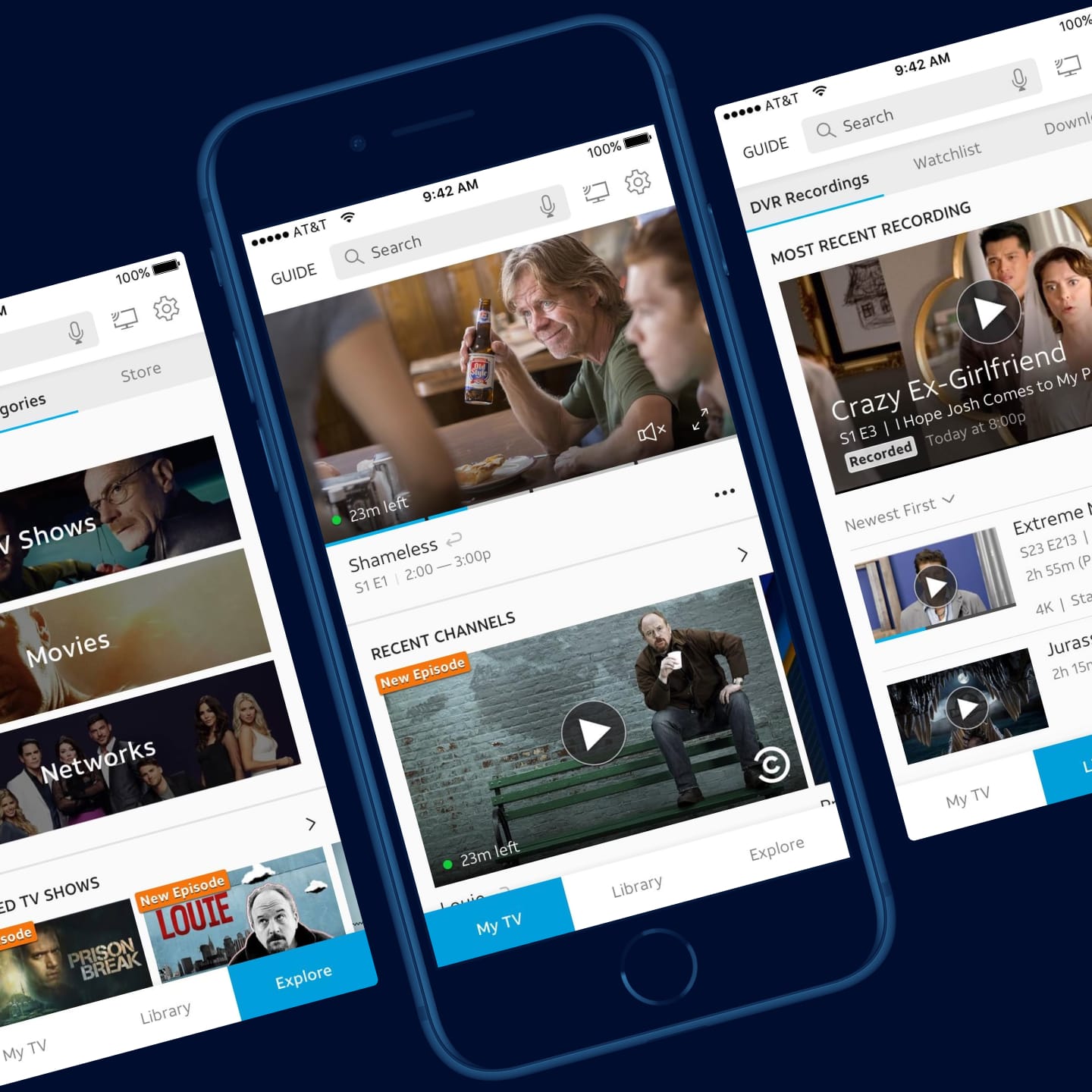 DirecTV Now
Senior UI Designer (Contract)
2017 --> 2018
I lead the UI adaptation for this huge SVOD service, and did a lil project management to keep the team agile.
A Huge Service
DirecTV Now is a subscription streaming television service owned by AT&T.
The core product for the web and Apple devices was designed by their in-house team. My team was responsible for taking those core designs, and adapting them to all other platforms to be supported. This included Android, Windows, Roku, FireTV, Xbox, and Tizen.
Our goal was to take the core experience principles laid out by the internal team, and ensure that their vision was upheld while respecting native platform conventions across the board.
This project required a deep understanding of a wide variety of platforms. From the start, we aimed to find the right balance between delivering a consistent experience across devices, while respecting platform conventions so that each experience felt native and natural.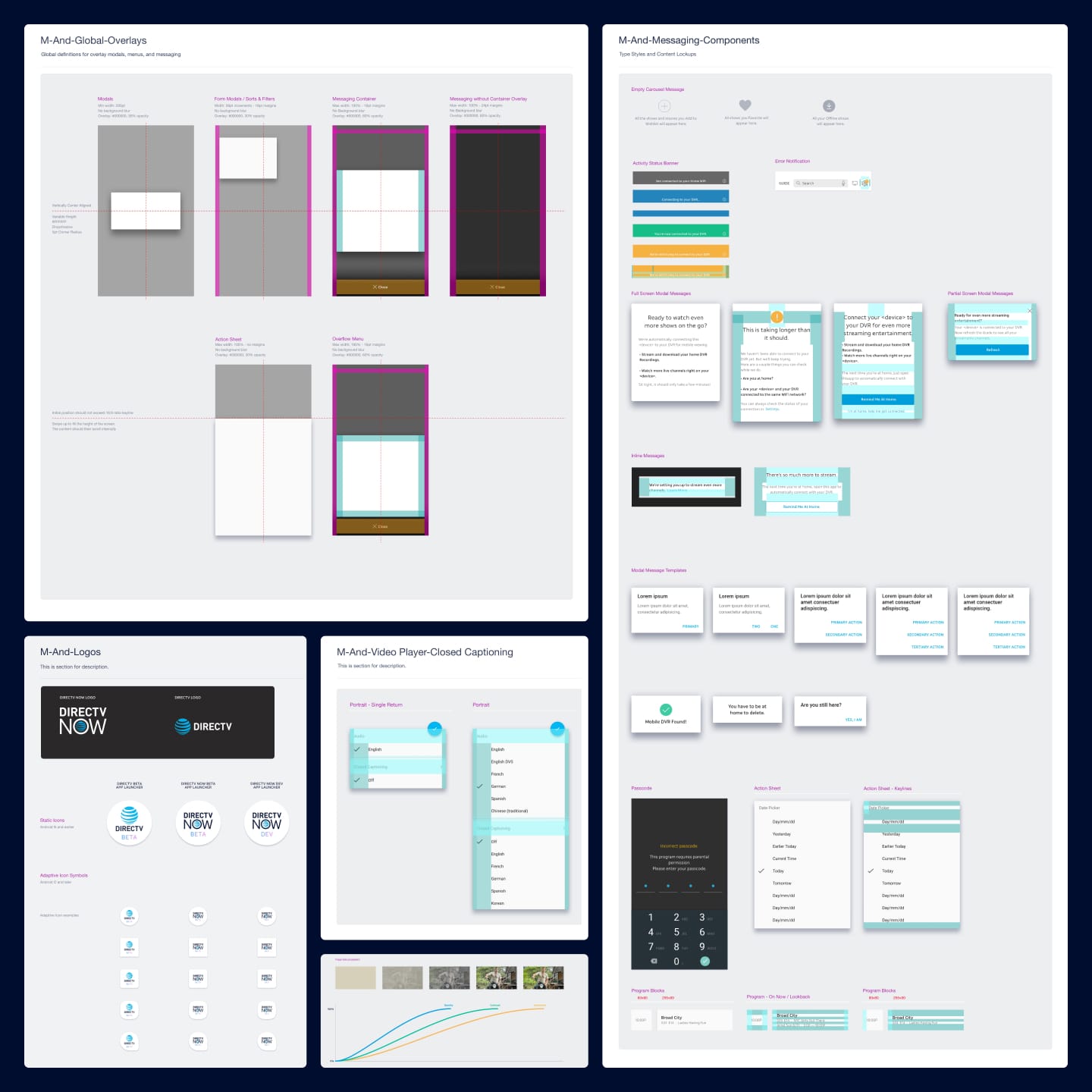 Even Huger UI Kits
I was responsible for final screens & UI components across all platforms we delivered.
Given the scale of the project – with development teams scattered across the globe – it was critical to deliver our designs with a high level of fidelity, with components fully broken down and specified in detail.
I maintained UI kits across android, windows, and several tv platforms, and kept them updated as changes to the core platform arrived every fortnight.
Given the pace of the updates and the number of platforms required to support, I established a number of workflows to ensure we could stay on top of the workload.
In addition to managing these UI kits, I also spent time research each platform and fed back any new platform updates to the team.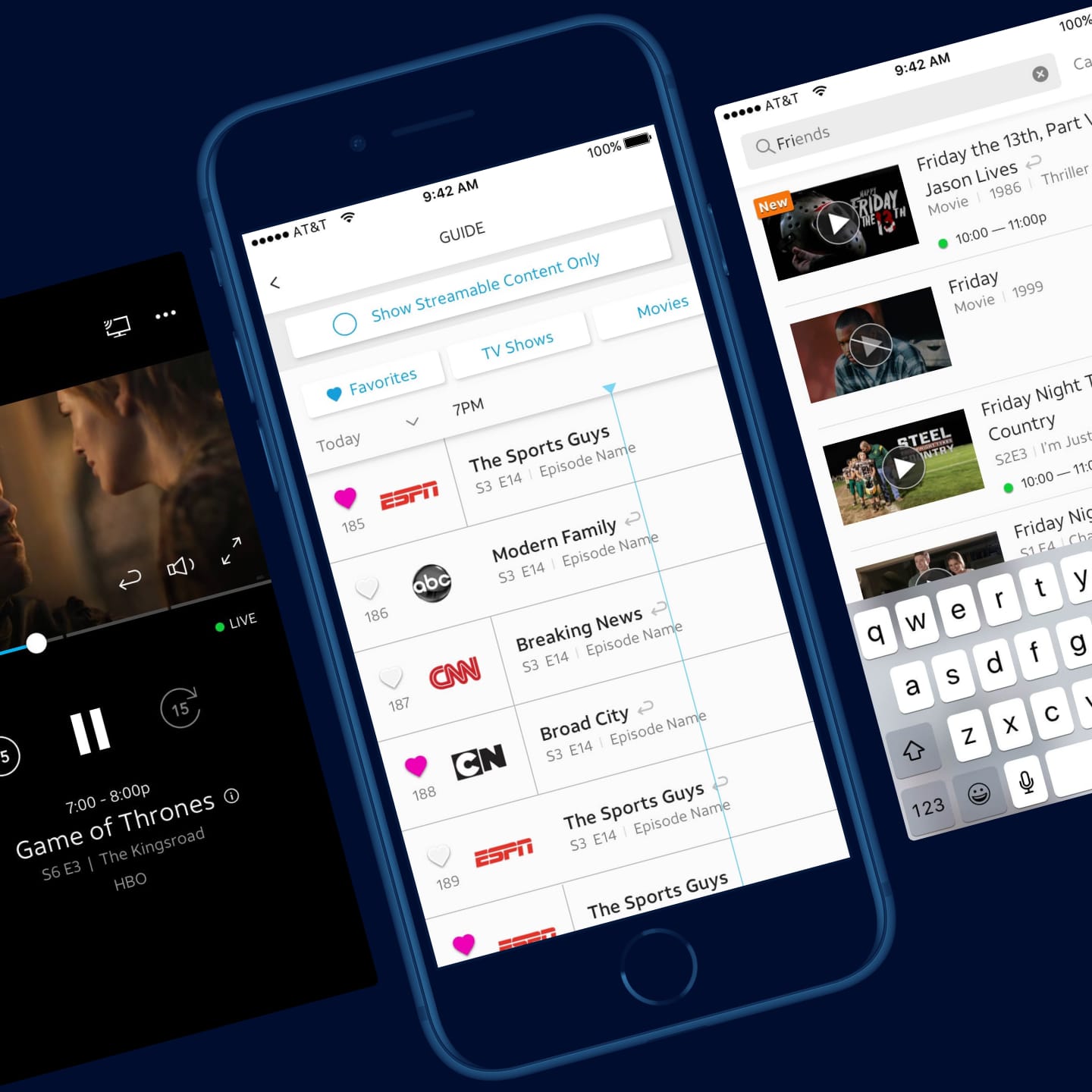 With huge process
While the project was being established, I also stepped into a project management role in order to better organise the team.
I created and implemented a fortnightly sprint plan including regular planning sessions, retrospectives, and preparations for client presentations.
As the project continued, I took the lead on client presentations and managing feedback as it was received.